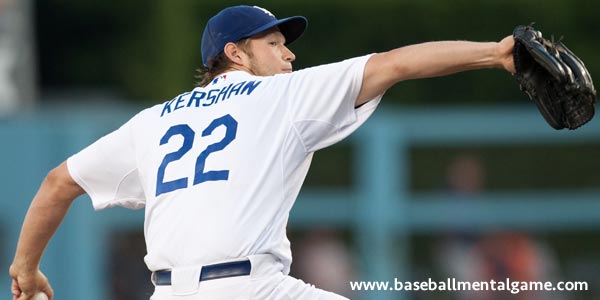 How well do you play against friendly rivals?
One aspect of baseball often overlooked is competing against friends. We would instead view our opponents as the "enemy." When you play against adversaries, focusing on doing what you need to win is easier.
When you have friends on the opposing team, it's a different "ballgame." You often believe there is a bit more riding on the game. You are playing for bragging rights or proving you are a better player.
You don't want to make a mistake that could cost your team the game. You are taking it on more personally. Instead of seeing the game as your team playing the opposing team, you feel like it's you against your friend.
During these adversarial games, you may try to do too much. A batter will attempt to crush the ball for a homerun. A pitcher may bear down to throw the ball harder or get the ball to break more than usual. You may try to be overly aggressive on the basepaths.
However, instead of hitting a homerun, you lunge at the ball and strike out. Instead of no-hitting your opponents, you lose command of your pitches. Rather than stealing a base, you get picked off.
Playing consistent ball requires you to approach each game in the same manner. It doesn't matter if you face a long-time rival, compete in a playoff game, play against your friends, or head into the season's first game.
The Mindset of Competing Against Friends
The mentality you adopt when competing determines your level of play.
Four underlying elements for competing against friends:
1. Be a team player. You are playing against a team, not an individual. When you have a "we, not me" mindset, you will feel you don't have to carry your team.
2. Place the focus on you. Focus on preparing as you do for every other game. Normalize the game instead of worrying about what might happen.  
3. Ignore the chatter. You cannot control what your friend says or does. Don't let the trash talk or intimidation take root in your mind. You can only control your thoughts, emotions, reactions, and behaviors.
4. Know your role. One way to minimize pressure is not to take on too much. You should understand your role for the game and focus on performing your role as best you can.
The Pros
The New York Yankees traded pitcher Jordan Montgomery to the St. Louis Cardinals in the middle of the 2022 MLB season. One week later, Montgomery was pitching against his former teammates and friends. In his St. Louis Cardinals debut, Montgomery pitched five scoreless innings and held the Yankees to only two hits.
Heading into the game, Montgomery kept his approach the same as when he pitched in New York and focused on doing his job.
MONTGOMERY: "Guys are playing such great baseball here [in St. Louis], and I'm glad I could come in and keep it going. We're just going to keep trying to play hard and play well."
Baseball is a team sport. In every game, the focus should remain on doing your best to contribute to the success of the team.
Tip for Competing Against your Friends
The key to successfully competing against friends is to change your internal dialogue.
Say to yourself, "I'm going out on the field and doing what I can to help my team be successful, just like any other game. I will play my hardest, and may the best team win."
By focusing on the team game, you lessen the pressure on yourself.
---
Related Sports Psychology Articles
*Subscribe to The Sports Psychology Podcast on iTunes
*Subscribe to The Sports Psychology Podcast on Spotify
---
Get the Mental Edge – With Mental Toughness Coaching
Mental toughness coaching helps serious athletes like you to uncover the beliefs and attitudes that keep you from performing to your potential. You'll learn mental game strategies to perform confidently in competition and how to overcome performance barriers.
You can improve your mental game with Mental Game Coaches, Dr. Patrick Cohn and Jaclyn Ellis, M.S. You can opt for one-on-one sessions with Dr. Cohn in Orlando, Florida, or you can stay where you are and get coaching from anywhere in the world via telephone, Skype, Zoom, or FaceTime.
One-on-one mental coaching is the fastest and most effective method to improve your mental game, boost your performance, and make lasting changes. We have a variety of mental coaching programs to choose from. Please call us at 888-742-7225 with your questions.