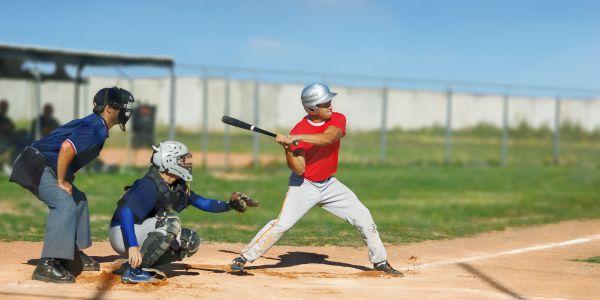 What different forms of preparation help a softball or baseball player perform at their peak?
As you already know, preparation builds your confidence. When you prepare for possible scenarios in a game, you will feel confident in your ability to handle that situation with little mental interference and physical tension.
Preparation is not just about quantity (the number of hours you practice); it's the quality of your preparation that shapes your game performance.
The most effective strategy to boost your confidence is to increase your level of preparation. When you holistically prepare, you make the possible probable.
That type of high confidence is a game-changer for any ballplayer. What you may not know is that there are several levels of preparation
Practice preparation is the time to work on your physical conditioning, mechanics, scouting, repetition, trust in your game, and mental skills.
Pre-game preparation helps you warm up your body, calm jitters, gain comfort with the playing conditions, narrow your focus on the game, review your game plan, and prepare yourself to compete.
Pre-pitch Preparation allows you to reset for the next pitch, remind yourself of the game situation, and immerse yourself in the moment.
When you work to develop this type of steadfast confidence, you can take your game from good to great.
Cincinnati Reds rookie shortstop Elly De La Cruz has made several big plays in his first 37 big league games. In a game against the San Francisco Giants,
De Le Cruz hurled a 99.8 mph throw to narrowly beat out a runner at home plate. The play helped Cincinnati defeat San Francisco 5-1 and remain in the playoff hunt as the season winds down.
De La Cruz had no doubts about his ability to make the throw…
De La CRUZ: "I knew on that throw I was going to be able to throw it as quickly as possible. I'm just ready every time to throw whatever is needed. We had to get that guy out at home. But you know what? I can definitely throw harder than that."
De La Cruz was confident in his ability to make the throw because he prepared to make the throw over and over. De La Cruz has made similar throws hundreds of times in practice.
He has built confidence in his arm strength and accuracy. De La Cruz is consistent with his mental preparation before each game. During games, De La Cruz reminds himself, before each pitch, of the game situation and what he needs to do depending on where the ball is hit.
Never underestimate the power of preparation. Preparation gives you the confidence to take your game to the next level.
Create a grid with two columns labeled "Mental" and "Physical" preparation. Then, make three rows: "Practice," "Pre-Game," and "Pre-Pitch."
Write 2-3 important reminders in each category to direct your focus during practice. Make sure to update your plan weekly, as some tasks may change.
Practice with a purpose instead of going through the motions without objectives.
---
Related Sports Psychology Articles
*Subscribe to The Sports Psychology Podcast on iTunes
*Subscribe to The Sports Psychology Podcast on Spotify
---
Get the Mental Edge – With Mental Toughness Coaching
Mental toughness coaching helps serious athletes like you uncover the beliefs and attitudes that keep you from performing to your potential. You'll learn mental game strategies to perform confidently in competition and how to overcome performance barriers.
You can improve your mental game with Mental Game Coaches, Dr. Patrick Cohn and Jaclyn Ellis, M.S. You can opt for one-on-one sessions with Dr. Cohn in Orlando, Florida, or you can stay where you are and get coaching from anywhere in the world via telephone, Skype, Zoom, or FaceTime.
One-on-one mental coaching is the fastest and most effective method to improve your mental game, boost your performance, and make lasting changes. We have a variety of mental coaching programs to choose from. Please call us at 888-742-7225 with your questions.