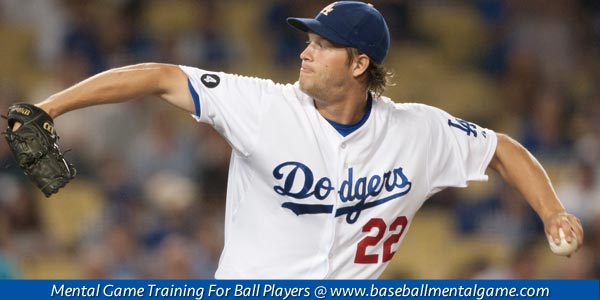 How to Not Overthink on the Diamond
What is the difference between making a few throwing errors and having the throwing yips?
Do several wild pitches indicate you have or will eventually have the yips?
An error can be frustrating, but that error doesn't mean you will develop the yips. Most players who commit a throwing error believe they will make an accurate throw the next time.
All players make errors occasionally, but the majority of the time those players get back on track. The error is filed in the back of their mind, and they focus on the next play.
A player with the yips makes a mental issue out of a few technical errors. The yips are based on fear. That fear creates anxiety and slightly throws off your mechanics.
When you have the yips, you perceive every throw as another opportunity to mess up. Instead of making the occasional error, you hope that you can make an occasional accurate throw. When you have the yips, the target seems smaller, and you feel you need to make the perfect throw every time. The pressure becomes so overwhelming that you miss the target more often.
Pitcher Tyler Matzek was the Colorado Rockiesí first-round draft choice in 2009 (11th overall). Despite his high draft status, the yips and the anxiety that comes along with the yips almost caused Matzek to quit the sport altogether. Matzek spent the majority of his pro career in the in the minor leagues, bouncing from team to team and the yips followed him.
Ten years after being drafted, Matzek was given advice on his arm angle and things started to change. In the 2020 shortened season, Matzek made a confident comeback. Matzek appeared in 21 games as a reliever and had an ERA of 2.79, fifth best in the major leagues with 43 strikeouts.
But was it really a mechanical adjustment that "cured" the yips?
MATZEK: "That one little thing changed my command and my (velocity). Then I just continued to throw, throw, throw. I think that got the yips out of me. It also enabled me to relax. I wasn't thinking about the mechanics anymore. I was just thinking about pitching and my delivery got much smoother. It was easier than it had been in a long time."
If you notice, Matzek made more mental adjustments than physical ones:
* Instead of think, think, think, Matzek took a different approach, "I just continued to throw, throw, throw." Throwing is an action not a thought.
* Just throwing enabled Matzek to relax.
* Matzek was no longer overthinking and over-analyzing. "Instead of thinking about mechanics. I was just thinking about pitching."
To rid yourself of the yips, you need to take action to tend to the mental component of the yips.
Tip for Managing the Mental Component of the Yips:
You don't need in-depth analysis to uncover the cause of your yips. Rather, you can learn a few mental strategies that you can use to reset your mind.
For some, overcoming the yips may take a bit of time, so you need to be consistent in your mental training.
---
Get The Mental Edge For Baseball and Softball Players!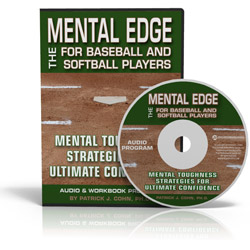 Do you (or your athletes) lack full confidence in your skills when you step on the field as if your game disappears at game time?
Do you lose composure easily after you make your first error of time game?
Do you feel embarrassed after striking out and carry this with you for longer than one inning?
If you answered yes to any of these questions, check out The Mental Edge For Baseball And Softball Players!
Boost your (or your athletes mental) toughness! Learn 8 mental toughness lessons to help ball players improve confidence, focus and composure.
The Mental Edge For Baseball And Softball Players: Mental Toughness Strategies For Ultimate Confidence
Download your copy TODAY and start boosting your mental toughness!
What are baseball mental game customers saying?
"Dr. Cohn, I've been tearing it up lately!!! Every single thing you taught me works perfectly in every situation I've been in. I've been so into every game and focusing on the process and not the outcomes and everything falls right into place . In the playoffs I'm 5-7 with 2 run home runs and 5 RBIs. I feel great at the plate and focusing is a breeze now. I just wanted to thank you for everything and keep you posted with how everything was going."
~Jalen Phillips, College Baseball Player
"With your help, I have been able to deal with stress and pressure of the game of baseball more efficiently. I have learned to help me keep my focus and disregard negative thoughts and energies. This process focus will keep me from getting my head in the way of my performance, from working against myself. Thanks for your help. I look forward to speaking with you again."
~Keith Donnell, college baseball player
"Thank you very much for taking the time to speak with our team. It was greatly appreciated and really helped a lot. I found myself implementing your teachings in our first practice right after you left. I really enjoyed the way you implemented already known ideas, but gave us a different way of viewing it. Thank you."
~Amber Prosser, Clark College Softball