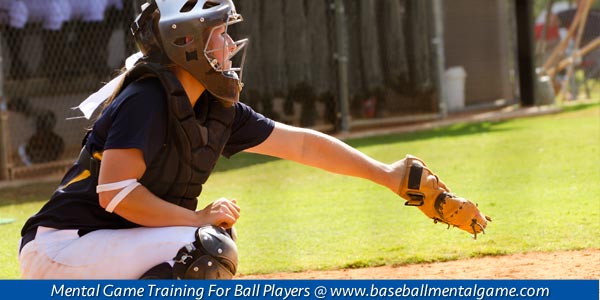 How To Deal With Pressure In Baseball
Why do some players feel more pressure to perform than others? Where does this pressure come from?
First, let's agree that some degree of pressure is good in big games.
Pressure can give you that edginess and adrenaline pump needed to meet the challenges within a game.
Many players hear the term "pressure" and freak out.
Athletes who tend to react negatively to critical situations have not learned how to harness that sense of pressure.
Great clutch athletes have the ability to cope with any pressure they feel.
These clutch players can calm themselves down when they feel themselves getting too amped up and can get psyched up when they feel flat.
New York Yankee first baseman Mark Teixeira understands the role and effects of pressure having played in nine MLB playoff series.
Teixeira provided commentary on the playoff success of the three New York Mets talented young pitchers: Matt Harvey, Noah Syndergaard, and Jacob deGrom who have combined for 7-2 in the 2015 playoffs.
Teixeira believes the key to success is not burdening yourself with increased pressure.
"Young pitchers in the playoffs tend to do pretty well… [they] don't know that this [the playoffs] is a huge deal. Veterans that have been around that may have lost some tough games, maybe haven't gotten that World Series ring, they feel the pressure a little bit more. Young guys, they are out there firing it. You see these guys with no hesitation, no fear, they are out there having fun just chucking the ball."
Dragging past failed attempts into the present increase pressure and rarely result in peak performance.
"The game was definitely easier for me as a kid. I didn't have all the baggage. I have a lot of baggage for 13 years in the big leagues. Stuff adds up, times you didn't come through or "Uh-oh, I've seen this before. You start thinking about those things when you are a veteran. Golfers are the same way; 'I have a chance at the U.S. Open, I know this is the putt I need' whereas when you are young, you go through and you play your game and you do what you've been doing your entire life."
Teixeira's comments can help you understand how pressure develops and how to manage it…
Pressure is something we place on ourselves. If you create the pressure, you can learn to handle the pressure.
Playoff games are still just the same game you have always played. Important games are only a big deal if you make them a big deal.
The past is the past and can only affect your performance if you dwell on the past constantly.
Accept pressure for what it is… a needed tool to perform well. But if you think that you will fold under the pressure, the weight of that pressure will drag your performance down.
Strategy For Dealing With Pressure in Sports
Stop judging yourself based on outcomes only. When you define yourself by wins and losses, there will be a tremendous amount of pressure to perform.
Instead, define yourself by your confidence, commitment, and fighting spirit.
---
Boost Your Self-Confidence And Focus With Expert Mental Game Coaching!
Master mental game coach Dr. Patrick Cohn can help you overcome your mental game issues with personal coaching.
You can work with Dr. Patrick Cohn himself in Orlando, Florida or via Skype, FaceTime, or telephone.
Call us toll free at 888-742-7225 or contact us for more information about the different coaching programs we offer!
One-on-one mental game coaching with Dr. Cohn.
What are our mental coaching students saying?
"Your Contribution Helps 100s of Players"
"As a college softball coach I experience great pleasure in helping youth league coaches develop their young players. As reversal of that process, I, as the student, look to experts like yourself to give me the "mechanics" of sports psychology so that I may better impart my knowledge to the players and coaches. Your contribution spreads like wildfire and helps hundreds of youngsters as well as us "oldies." Thanks for your contribution–it means a lot."
~Tom Moore, College Softball Coach

---

Get The Mental Edge For Baseball and Softball Players!
Do you (or your athletes) lack full confidence in your skills when you step on the field as if your game disappears at game time?
Do you lose composure easily after you make your first error of time game?
Do you feel embarrassed after striking out and carry this with you for longer than one inning?
If you answered yes to any of these questions, check out The Mental Edge For Baseball And Softball Players!
Boost your (or your athletes mental) toughness! Learn 8 mental toughness lessons to help ball players improve confidence, focus and composure.
The Mental Edge For Baseball And Softball Players: Mental Toughness Strategies For Ultimate Confidence
Download your copy today!

What are mental game customers saying?
"Dr. Cohn has put together a program that has enabled myself and our players to approach the mental game in a systematic way that is easy to use and apply. Our awareness level has greatly increased."
~Marty Hunter, Head Baseball Coach George Fox University
---
Get Our Weekly Mental Game Tips!
Learn 6 Costly Mental Game Mistakes Baseball
And Softball Players Make While Batting
Get instant access to a Mental Game of Baseball and Softball FREE report. Discover if you are making one or more of these "costly" mental game errors at the plate!
You'll discover:
How your mind can be your best or worst asset during batting.
If you are using your mind effectively to get a hit.
A critical mental error that can erase your confidence at the plate!
How to prepare your mind using an at-bat routine.
I'll also notify you when we have other baseball or softball mental game tips to boost your performance! Please enter your first name, primary email, and role in baseball/softball below to instantly receive your 100% FREE mental game report:
© 2016 Peak Performance Sports, LLC | 888-742-7225 | Baseball and Softball Confidence
Mental Game of Baseball Success Stories
"With your help, I have been able to deal with stress and pressure of the game of baseball more efficiently. I have learned what it means to focus on the process to help me keep my focus and disregard negative thoughts and energies. This process focus will keep me from getting my head in the way of my performance, from working against myself. Thanks for your help. I look forward to speaking with you again."
~Keith Donnell, College Baseball Player.
"Thank you very much for taking the time to speak with our team. It was greatly appreciated and really helped a lot. I found myself implementing your teachings in our first practice right after you left. I really enjoyed the way you implemented already known ideas, but gave us a different way of viewing it. Thank you."
~Amber Prosser, Clark College Softball