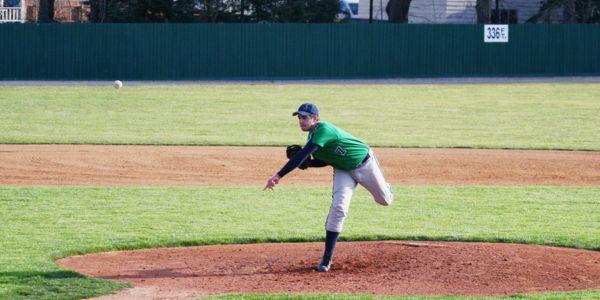 How do you mentally prepare to play against a baseball or softball team that is favored to win in the playoffs?
Do you prepare as if you can win the series, or are you fearful you will lose because you see the opposing team as "better"?
Beating a good team has nothing to do with the odds. Winning is based on belief, preparation, and a competitive mindset.
The odds makers don't score runs. An opponent's record or statistics don't impact a game. The number of All-Star players on a team doesn't determine the outcome of a game.
Winning is a matter of preparation, not prediction….
In our Softball and Baseball Mental Toughness Survey, a collegiate baseball player asked the following question:
"How do I deal with getting nervous during playoff games and against top teams?"
Anxiety is the result of fear. You will feel increased anxiety when you see the opposing pitcher as not hittable. You view the opposing team as unbeatable or fear you will lose the playoff series.
The issue is that you don't give yourself much chance when you focus on the statistics or win-loss record on the opposing team. In fact, when you narrowly focus on your opponents, you often make them better than they are.
Playing your best requires that you place the emphasis on you and your team. You can accomplish this task by focusing on:
* Developing a clear and specific game strategy so you can pay attention to what you need to do during the game.
* Preparing your best mentally and physically and properly warming up before the start of the game.
* Executing fundamental skills such as hitting, fielding, pitching, and base running to minimize distractions.
* Understanding the circumstances before each pitch and playing situational ball.
* Competing your best at every opportunity and during every pitch.
In the 2023 National League Division Series, the Philadelphia Phillies faced off against the Atlanta Braves. The Braves finished the season with the best record in the major leagues and were favored to beat the Phillies.
Even though the Phillies finished 14 games behind the Braves, they focused on finding a way to win. The Phillies didn't see themselves as less talented because the Braves had a better record. Nor did the Phillies see themselves as long shots to win the series.
The winner of a playoff series is not always the team with a better record but the team that competes EVERY pitch. That competitive mindset doesn't just make a difference; it gives you an advantage.
After Philadelphia won the series 3-1, Phillies outfielder Bryce Harper, who hit three homeruns and drove in five runs during the series, commented on the Phillies' approach to the game and unshakeable confidence.
HARPER: "Winning teams find ways to win at all costs, right? That's a really, really good team over there. I've got so much respect for the Atlanta Braves as an organization, the way they go about it, the way they play. They've got a great lineup one through nine. And we just beat a really, really good team."
Focusing on your performance during playoff games is a crucial mental skill that allows you to maintain your composure, stay immersed in the game, and improve your chances of success.
Remember, it is not who you are playing that matters but how you prepare that makes the difference.
Make sure prepare mentally before you arrive at the stadium…
Understand your role on the team and what you will focus on throughout the game to execute your role.
You might also anticipate challenging situations in the game and how you will be mentally strong, such as when the bases are loaded and you up to bat with two outs.
Keep the focus on your job and what you can control to maintain composure and manage your stress and anxiety.
---
Related Sports Psychology Articles
*Subscribe to The Sports Psychology Podcast on iTunes
*Subscribe to The Sports Psychology Podcast on Spotify
---
Get the Mental Edge – With Mental Toughness Coaching
Mental toughness coaching helps serious athletes like you uncover the beliefs and attitudes that keep you from performing to your potential. You'll learn mental game strategies to perform confidently in competition and how to overcome performance barriers.
You can improve your mental game with Mental Game Coaches, Dr. Patrick Cohn and Jaclyn Ellis, M.S. You can opt for one-on-one sessions with Dr. Cohn in Orlando, Florida, or you can stay where you are and get coaching from anywhere in the world via telephone, Skype, Zoom, or FaceTime.
One-on-one mental coaching is the fastest and most effective method to improve your mental game, boost your performance, and make lasting changes. We have a variety of mental coaching programs to choose from. Please call us at 888-742-7225 with your questions.