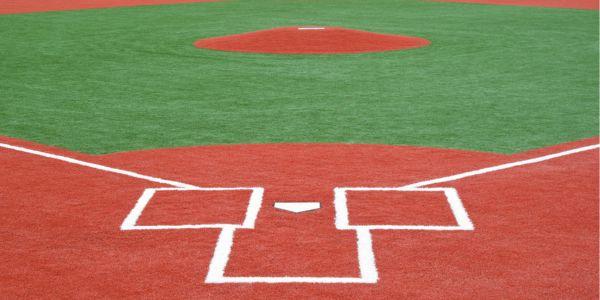 What is the relationship between expectations, confidence, and performance?
Does having the expectations of making the playoffs actually improve the probability of making the playoffs?
First, let's examine the meaning of "expectations."
Expectations are the desire or demands that something will happen in the future or the idea that you should achieve a result.
While this expectation definition utilizes the word "desire," expectations are not about confidence.
Here is the issue with expectations. Negative expectations and high expectations lead to similar outcomes.
Negative expectations or expecting to fail or lose creates negative thinking, anxiety, and a loss of focus. In this instance, expectations and confidence are closely related.
For example, if you expect to strike out with the bases loaded late in a game, you will become nervous and overly cautious in the batter's box. Your thoughts will distract you from focusing on the ball, and your body will be tense and interfere with a smooth, fluid swing.
Likewise, when expectations are high, you may still experience increased stress, pressure, and anxiety levels. As pressure builds to overwhelming proportions, fear of failure kicks in, doubts flourish, and performance declines.
An example of high expectations is expecting to beat a team in the playoffs because you haven't lost to them all season.
When trailing late in the game, you may become flustered and frustrated and lose focus when it matters most. Instead of focusing on each pitch, you are worried about the outcome or prospect of losing.
As you can see, negative expectations and high expectations have similar effects on players and their performance.
Peak performance and success in baseball and softball require managing expectations.
Expectations are within your control. When you set realistic, healthy expectations, you can better regulate pressure and perform at a higher level.
In essence, positive, reasonable expectations can instill a belief that success is attainable, which, in turn, boosts confidence.
After missing the MLB playoffs in 2022, the Philadelphia Phillies earned a 2023 wildcard berth and steadily advanced throughout the playoffs…
Philadelphia Phillies shortstop Trea Turner has been a significant contributor to Philadelphia's success. After hitting .266 during the regular season, Turner hit .415 during 11 playoff games in 2023.
Turner commented that success requires balancing reasonable expectations and beliefs and putting in the mental and physical work to achieve those expectations.
TURNER: "I think you've got to earn it, and at the same time, you've got to expect it. If you want to get here, you have to have confidence in yourself."
Expectations and confidence have a dynamic relationship, but balancing being realistic and optimistic is the key to fostering strong confidence and achieving athletic success.
You can manage expectations by asking yourself three questions:
What is the origin of these expectations?
Are these expectations realistic?
Will these expectations help or hurt my performance?  
Occasionally, giving yourself a reality check is an excellent strategy to weed out excessively high expectations.
---
Related Sports Psychology Articles
*Subscribe to The Sports Psychology Podcast on iTunes
*Subscribe to The Sports Psychology Podcast on Spotify
---
Get the Mental Edge – With Mental Toughness Coaching
Mental toughness coaching helps serious athletes like you uncover the beliefs and attitudes that keep you from performing to your potential. You'll learn mental game strategies to perform confidently in competition and how to overcome performance barriers.
You can improve your mental game with Mental Game Coaches, Dr. Patrick Cohn and Jaclyn Ellis, M.S. You can opt for one-on-one sessions with Dr. Cohn in Orlando, Florida, or you can stay where you are and get coaching from anywhere in the world via telephone, Skype, Zoom, or FaceTime.
One-on-one mental coaching is the fastest and most effective method to improve your mental game, boost your performance, and make lasting changes. We have a variety of mental coaching programs to choose from. Please call us at 888-742-7225 with your questions.