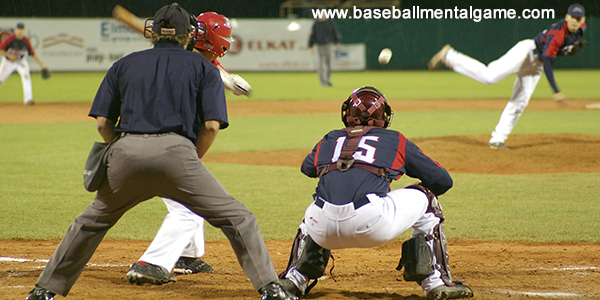 How Sonny Gray Prepares for Opening Day
Are you prepared to play your best ball when the big moment arises?
Playing big when the moment is big requires confidence. Preparation builds confidence and gives you a mental edge in big moments.
Yet, many ball players are not ready for the big moment. Some players have not prepared ahead of time for the big moment, whether it is trying out for a new team, playing in playoffs, being thrown into the starting lineup, being inserted in the middle of a game to add energy on the offensive end, etc.
For example, a softball player responded to our Softball & Baseball Mental Toughness Survey with the following:
"How can I learn to not be overwhelmed when the coach puts me in the lineup during playoff games? I work hard in practice but fall apart under pressure."
Practice and preparation are not one in the same.
You may feel like you are prepared to play. You go to practice and work on the technical components of the game. You may have fine-tuned your throwing mechanics, changed your stance in the batter's box to improve your power and taken hundreds of fielding reps over the course of the week.
Yet when the time comes late in the game, you feel panicked and uneasy. Your muscles are tense, sweat drips from your forehead, your heart is pounding. You feel totally overwhelmed and, with every pitch, your anxiety level rises. At that moment, you have no confidence in your ability to put the bat on the ball or throw a strike.
Sure, you worked on your physical game, but you haven't worked on the game inside the game, or the mental game.
For example, how often have you practiced starting the seventh game in a championship game?
How many times have you visualized pinch hitting in the ninth inning with two outs and down two runs?
These mental situations need to be practiced and become a "known" entity to feel confident when the situation happens.
Preparation is the combination of physical and mental practice. If you are not prepared for the big moment, then you will be overwhelmed when your number is called.
Being prepared for the big moment is crucial if you are going to "show up" when given the opportunity.
Big moment performance requires you to be ready to perform in the big moment which is something that Cincinnati Reds pitcher Sonny Gray knows well.
Cincinnati Reds manager David Bell announced that starting pitcher Sonny Gray will be the 2020 opening day starter for the Reds, a role he has not been in for five years.
Gray had two other opening day starts in 2014 and 2015 with the Oakland A's but that is nothing like starting the shortened season caused by the coronavirus. Gray had struggled for two years with the New York Yankees before being traded to Cincinnati.
This year is different, but Gray has been preparing and imagining what it would feel and look like in this historic season… Walking to the mound… throwing the first few warm-up pitches… to start off the season, facing the first batter… pitching with no fans… the excitement of it all… the uncertainty of it all.
GRAY: "[starting opening day is] something that I was hoping that would happen. It was something that I was preparing myself to pitch in that game because if the opportunity came, I wanted to be ready."
It's not the first time in this situation. When you are prepared for big moment, those moments becoming less daunting.
Preparing for the Big Moment
Mental and physical skills are intertwined to best prepare you for the big moment. When you are on the practice field, play out game scenarios in your head–ones that you will see in the game.
For example, instead of just swinging the bat in the batting cage, think of a scenario where you are batting with one out in the ninth, a runner on first and you are trying to move the runner into scoring position.
The more you anticipate and prepare for the big moment, the more confidence you will have when you are in the big moment.
---
Get The Mental Edge For Baseball and Softball Players!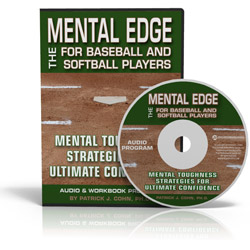 Do you (or your athletes) lack full confidence in your skills when you step on the field as if your game disappears at game time?
Do you lose composure easily after you make your first error of time game?
Do you feel embarrassed after striking out and carry this with you for longer than one inning?
If you answered yes to any of these questions, check out The Mental Edge For Baseball And Softball Players!
Boost your (or your athletes mental) toughness! Learn 8 mental toughness lessons to help ball players improve confidence, focus and composure.
The Mental Edge For Baseball And Softball Players: Mental Toughness Strategies For Ultimate Confidence
Download your copy TODAY and start boosting your mental toughness!

What are baseball mental game customers saying?
"Dr. Cohn, I've been tearing it up lately!!! Every single thing you taught me works perfectly in every situation I've been in. I've been so into every game and focusing on the process and not the outcomes and everything falls right into place . In the playoffs I'm 5-7 with 2 run home runs and 5 RBIs. I feel great at the plate and focusing is a breeze now. I just wanted to thank you for everything and keep you posted with how everything was going."
~Jalen Phillips, College Baseball Player
"With your help, I have been able to deal with stress and pressure of the game of baseball more efficiently. I have learned to help me keep my focus and disregard negative thoughts and energies. This process focus will keep me from getting my head in the way of my performance, from working against myself. Thanks for your help. I look forward to speaking with you again."
~Keith Donnell, college baseball player
"Thank you very much for taking the time to speak with our team. It was greatly appreciated and really helped a lot. I found myself implementing your teachings in our first practice right after you left. I really enjoyed the way you implemented already known ideas, but gave us a different way of viewing it. Thank you."
~Amber Prosser, Clark College Softball