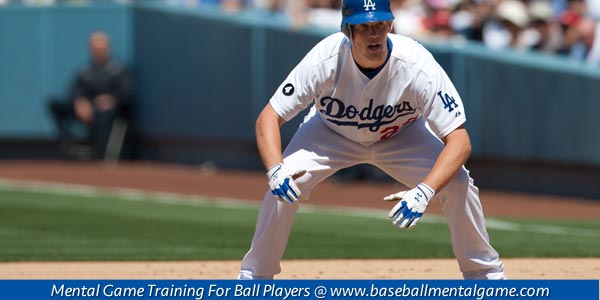 How Frustration Hurts Your Game
How does frustration affect your game? Is there anything you can do to manage or overcome frustration?
Learning to deal with frustration appropriately leads to giant leaps in improvement. The first step in overcoming frustration is to make a crucial decision; the decision to move on.
In our Softball and Baseball Mental Toughness Survey, a high school senior requested help with overcoming frustration:
"Do you have any tips on dealing with frustration? I am a starting pitcher for my high school team and had nagging injuries throughout my career. As soon as I have a bad game or aggravate an injury, I get so frustrated that it takes me a long time to recover mentally and pitch well again."
It is easy to get stuck in frustration mode. You worked hard all year improving mechanics, rehabbing a quad injury, and adding a new pitch to your arsenal.
You started the season pitching your best ball and allowing zero runs through your first three starts. You had never felt physically stronger or more comfortable on the mound.
You were so sure this was going to be your year. In your fourth start, you injured your elbow in the first inning and had to leave the game.
You were so frustrated. You worked so hard during the off-season, and now you feel everything is lost. You thought your efforts were wasted, especially if you cannot finish out the season. You even had thoughts of never wanting to play again.
These thoughts and feelings are understandable would cause any player to become frustrated.
At some point, you must make a decision. The decision will have a significant impact on your career. Do you stay stuck in frustration? That is, will you focus on "everything you have lost"? That decision will keep your frustration level growing day after day.
The internal and external stress from frustration
This will prolong healing and keep you on the sidelines longer. Your confidence will nosedive. With this mindset, you may never fully recover mentally and physically to regain your pre-injury form. The other choice, when faced with frustration, is to look for an active present-oriented response. This choice answers the question, "What can I do right now?"
A positive response is empowering because you are focused on taking action instead of a passive choice that focuses on staying stuck and wallowing in negativity. For example, you can choose to re-evaluate your game, talk to your coach about improving mechanics, revamp your diet, contact a mental game coach, etc. You can always find at least one strategy to move forward after experiencing frustration.
Recently injured Houston Astros third baseman Alex Bregman experienced frustration after being shelved with a second quad injury. Bregman has been relatively healthy throughout his career, but Bregmanís second leg injury is in two years.
BREGMAN: "I know how much work I've put in in the off season, Spring Training, and the season. It's disappointing. I felt like I was about a centimeter away from turning the corner and getting hot This is definitely frustrating, to say the least, but I'll be back, and I'll be back stronger than ever."
Bregman admits to being frustrated. Who wouldn't be frustrated given similar circumstances? Bregman has to move forward, follow doctor's orders, pay attention to his rehab and stay mentally engaged with his team.
Responding well after experiencing frustration will get you back on track and mentally stronger than before.
Managing Frustration for Ball Players
Peak performance always involves choices; go to practice or stay home; go through the motions or put in the work; wallow in frustration or take action that will pay off in the future.
All choices have repercussions. Moving past frustration all comes down to making the right choice–instead of dwelling on what's unfair.
Related Articles
---
What are clients saying?
"Dr. Cohn, I've been tearing it up lately!!! Every single thing you taught me works perfectly in every situation I've been in. I've been so into every game and focusing on the process and not the outcomes and everything falls right into place . In the playoffs I'm 5-7 with 2 run home runs and 5 RBIs. I feel great at the plate and focusing is a breeze now. I just wanted to thank you for everything and keep you posted with how everything was going."
~Jalen Phillips, College Baseball Player
"With your help, I have been able to deal with stress and pressure of the game of baseball more efficiently. I have learned to help me keep my focus and disregard negative thoughts and energies. This process focus will keep me from getting my head in the way of my performance, from working against myself. Thanks for your help. I look forward to speaking with you again."
~Keith Donnell, college baseball player
"Thank you very much for taking the time to speak with our team. It was greatly appreciated and really helped a lot. I found myself implementing your teachings in our first practice right after you left. I really enjoyed the way you implemented already known ideas, but gave us a different way of viewing it. Thank you."
~Amber Prosser, Clark College Softball