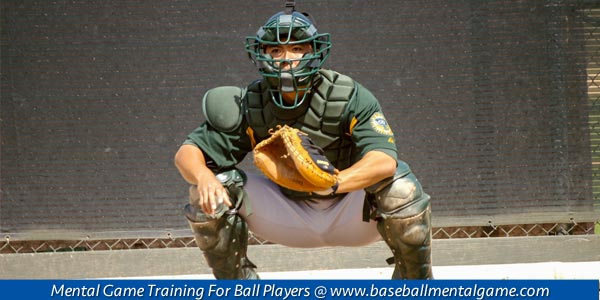 Focusing on Different Ways to Make a Positive Impact
Slumps are, no doubt, frustrating. When you can't get a hit, you feel like you will never get on base. Even making contact with the ball seems difficult.
When you are in a slump at the plate, your approach changes. You become more hesitant. You get fooled more often and swing at balls out of the strike zone.
Many times, you just need to be a little patient and know you will eventually hit your way out of the slump. You should also realize that hitting the ball is not 100 percent in your control.
You will face different pitchers with different arsenals of pitches. Sometimes, opposing pitchers will paint the corners of the strike zone with pinpoint accuracy. The opposing pitcher may be totally on top of their game. In addition, the umpire may have a wide strike zone and call strikes on pitches outside of the zone.
These factors can understandably add to your frustration at the plate and prolong your slump.
A slump at the plate doesn't mean you can't contribute in other ways to the success of your team. Hustling to make a play is something you can do no matter how much you struggle at the plate.
Being aggressive on the base paths is within your control. Knowing the situation on the field is within your control. Running out a grounder is within your control. Chasing after a ball in the outfield is within your control.
New York Yankee infielder Gleyber Torres slumped early in the 2021 season. Through the first 17 games of the season, Torres batted .186 with zero homeruns and just one RBI.
In a 4-1 loss to the Atlanta Braves, Yankee manager Aaron Boone criticized Torres for not running hard to first after a check-swing dribbler that rolled a few feet from homeplate. Torres was easily thrown out at first base.
Torres admitted to his lack of effort and frustration.
TORRES: "Yeah, it was a check swing, and in the moment, really, I didn't know if it was fair or foul. I didn't see the ball really well. I feel like I started running late, I feel like I can put a little more effort running to first base."
When you are struggling at the plate, you can always put your energy and focus into your game.
Making contributions to your team in other ways will energize your team and build your confidence in your game.
Helping Your Team When Slumping:
Understand you can positively impact a game in a several ways even when not hitting well. Prior to a game, remind yourself of different ways you can help your team.
For example, baserunning, play good defense, holding a runner from tagging up on a flyball, situational hitting, making routine plays, encouraging teammates, being positive in the dugout, or being focused on the field.
When you focus on other areas of your game, you will feel less pressure at the plate and break out of the slump sooner.
---
Get The Mental Edge For Baseball and Softball Players!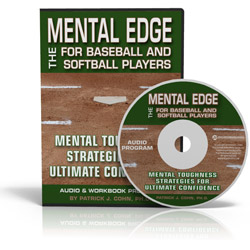 Do you (or your athletes) lack full confidence in your skills when you step on the field as if your game disappears at game time?
Do you lose composure easily after you make your first error of time game?
Do you feel embarrassed after striking out and carry this with you for longer than one inning?
If you answered yes to any of these questions, check out The Mental Edge For Baseball And Softball Players!
Boost your (or your athletes mental) toughness! Learn 8 mental toughness lessons to help ball players improve confidence, focus and composure.
The Mental Edge For Baseball And Softball Players: Mental Toughness Strategies For Ultimate Confidence
Download your copy TODAY and start boosting your mental toughness!
What are baseball mental game customers saying?
"Dr. Cohn, I've been tearing it up lately!!! Every single thing you taught me works perfectly in every situation I've been in. I've been so into every game and focusing on the process and not the outcomes and everything falls right into place . In the playoffs I'm 5-7 with 2 run home runs and 5 RBIs. I feel great at the plate and focusing is a breeze now. I just wanted to thank you for everything and keep you posted with how everything was going."
~Jalen Phillips, College Baseball Player
"With your help, I have been able to deal with stress and pressure of the game of baseball more efficiently. I have learned to help me keep my focus and disregard negative thoughts and energies. This process focus will keep me from getting my head in the way of my performance, from working against myself. Thanks for your help. I look forward to speaking with you again."
~Keith Donnell, college baseball player
"Thank you very much for taking the time to speak with our team. It was greatly appreciated and really helped a lot. I found myself implementing your teachings in our first practice right after you left. I really enjoyed the way you implemented already known ideas, but gave us a different way of viewing it. Thank you."
~Amber Prosser, Clark College Softball