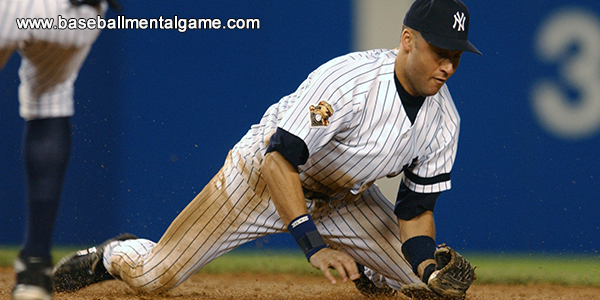 Max Meyer Stays Confident Through Disruption
What should I expect when baseball or softball returns to action?
You should expect that the game is still played with a bat and a ball…
You should expect that the distance between bases is still the same…
You should expect an inning to have three outs…
You should expect nine players to be on the field per team…
You should expect the physical game to follow the same rules when you return.
Players are very concerned about all the "what ifs" and contingencies that will be in place to protect players, coaches and fans to prevent the spread of the coronavirus.
Being and feeling safe are real and valid concerns but being panicked about playing again will wear on you mentally and physically. If you feel the safeguards implemented are not enough, then you should express those concerns to your coach and take the necessary steps to protect yourself.
Otherwise, fretting over playing will have many negative consequences to your performance on the field and the biggest threat will be to your confidence. Worrying about results takes the focus away from playing your game and trusting your abilities.
Let's use an example of how worrying affects confident play…
You are playing a championship-caliber team with a dominant power pitcher. You haven't had much success against this pitcher even though you have the best batting average on your team and are having the best year of your career.
As the game approaches, you can feel your anxiety building and the first time you step into the batter's box, you are panicked…
"What if I look foolish against this pitcher? He's way too dominant and I can't even catch up to his fastball. My heart is pounding. I can't even think."
When you take the focus off your play in the moment and your ability to succeed, your confidence drops and your performance tanks.
Confidence improves when you keep the game simple and don't allow circumstances to make the game bigger than it is. When you trust in your abilities, know your strengths and take the pressure off by seeing the game as it always has been, you maintain strong, stable confidence.
Confidence is the one skill that separates Max Meyer from many other collegiate pitchers. Meyer is a junior pitcher for the University of Minnesota and is projected to be a Top-10 pick in the 2020 MLB draft.
MEYER: "I feel like I'm competitive and confident enough to succeed at the next level. I just trust my abilities. I'm going to be the same pitcher in pro ball that I am in college and I was in high school. I've always had confidence in myself, and I'm not going to make any situation bigger than it is. I'm a firm believer that whatever happens, happens. So I guess that's kind of the mentality I have."
Keeping the game the same will keep your confidence high whether you are returning from off-season, injury or even after a long layoff.
Staying Confident After a Long Layoff
Normalize the game. The game is the same when you return. It's like "riding a bike" – you never forget.
Everyone is in the same boat. If you're rusty others are too. Know that it will take a week to get back into form.
Be patient for your fitness level to return.
---
Get The Mental Edge For Baseball and Softball Players!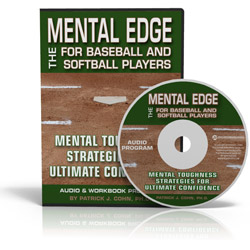 Do you (or your athletes) lack full confidence in your skills when you step on the field as if your game disappears at game time?
Do you lose composure easily after you make your first error of time game?
Do you feel embarrassed after striking out and carry this with you for longer than one inning?
If you answered yes to any of these questions, check out The Mental Edge For Baseball And Softball Players!
Boost your (or your athletes mental) toughness! Learn 8 mental toughness lessons to help ball players improve confidence, focus and composure.
The Mental Edge For Baseball And Softball Players: Mental Toughness Strategies For Ultimate Confidence
Download your copy TODAY and start boosting your mental toughness!

What are baseball mental game customers saying?
"Dr. Cohn, I've been tearing it up lately!!! Every single thing you taught me works perfectly in every situation I've been in. I've been so into every game and focusing on the process and not the outcomes and everything falls right into place . In the playoffs I'm 5-7 with 2 run home runs and 5 RBIs. I feel great at the plate and focusing is a breeze now. I just wanted to thank you for everything and keep you posted with how everything was going."
~Jalen Phillips, College Baseball Player
"With your help, I have been able to deal with stress and pressure of the game of baseball more efficiently. I have learned to help me keep my focus and disregard negative thoughts and energies. This process focus will keep me from getting my head in the way of my performance, from working against myself. Thanks for your help. I look forward to speaking with you again."
~Keith Donnell, college baseball player
"Thank you very much for taking the time to speak with our team. It was greatly appreciated and really helped a lot. I found myself implementing your teachings in our first practice right after you left. I really enjoyed the way you implemented already known ideas, but gave us a different way of viewing it. Thank you."
~Amber Prosser, Clark College Softball