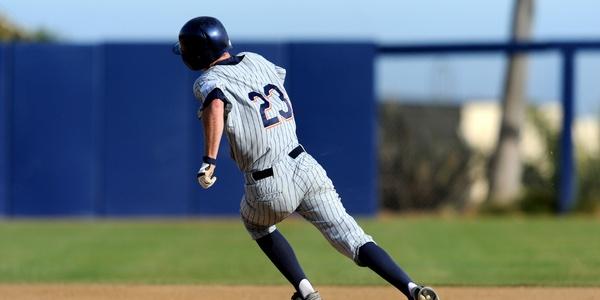 What improves a baseball player's ability to turn his performance around in the middle of a game?
Multiple mental factors affect an athlete's ability to turn around a game, such as perspective, emotions, focus, and thoughts…
One mental factor often overlooked is the role of memories. Memories can be your friend or foe and shape how you respond in the middle of a game.
Memories flow in and out of your mind throughout a game. Sometimes, you are aware of those memories, while other times, those memories are just below our conscious awareness.
The memories we grab on set into motion a series of mental and physical reactions that affect how you perform during a game.
Let's set the stage… Your team is down two runs in the ninth inning. Earlier in the game, you were fooled on several off-speed pitches and struck out twice. Now you are at the plate with the game on the line, bases loaded, and two outs.
At this point, thoughts and images fill your head. Memories of striking out preoccupy your mind. You remember how embarrassed you were chasing balls out of the strike zone.
You are afraid of "failing" again. You think, "I'm going to be the reason we lose." You feel so much pressure that you are a bundle of nerves at the plate. You have difficulty getting a good read on the ball and can't focus on the pitch.
This is a similar experience of a player who responded to our Softball and Baseball Mental Toughness Survey:
"How can I continue to stay focused after a bad at-bat or several errors that could cause my team to lose? I feel I am unable to keep composure and confidence in these situations."
Do you see how memories affect confidence and composure? You are thinking about striking out. You remember past errors. If you grab onto different memories, you will perform better.
How about thinking about the time you made the clutch hit in a game and drove in a couple of runs? Or the game you bounced back after an error to make a tremendous play on the field.
Changing what you see, think, and feel puts you in the mindset that fosters success.
In Game one of the 2022 World Series, the Philadelphia Phillies bounced back from a 5-0 deficit to beat the Houston Astros. In the 10th inning, Phillies catcher J.T. Realmuto hit a solo homerun to lead the team to a 6-5 victory.
The Phillies became only the sixth team in World Series history to overcome a five-run deficit to win.
Phillies right fielder Nick Castellanos talked about the team's ability to focus on the positive.
CASTELLANOS: "We're down five, we faced adversity, and we did what we always do. Just found a way to pass the baton and keep something going."
Castellanos comment is about the power of positive memories…
The thought process is, "We've been down five runs before and won. We have overcome adversity in the past. If we did it before, we can do it again."
Memories are powerful. Positive memories can turn your game around in an instant.
You can regain your confidence by telling yourself, "I did it before, and I can do it again!" Just that slight reminder is enough to conquer your nerves and provide a boost of confidence during a game.
---
Related Sports Psychology Articles
*Subscribe to The Sports Psychology Podcast on iTunes
*Subscribe to The Sports Psychology Podcast on Spotify
---
Get the Mental Edge – With Mental Toughness Coaching
Mental toughness coaching helps serious athletes like you uncover the beliefs and attitudes that keep you from performing to your potential. You'll learn mental game strategies to perform confidently in competition and how to overcome performance barriers.
You can improve your mental game with Mental Game Coaches, Dr. Patrick Cohn and Jaclyn Ellis, M.S. You can opt for one-on-one sessions with Dr. Cohn in Orlando, Florida, or you can stay where you are and get coaching from anywhere in the world via telephone, Skype, Zoom, or FaceTime.
One-on-one mental coaching is the fastest and most effective method to improve your mental game, boost your performance, and make lasting changes. We have a variety of mental coaching programs to choose from. Please call us at 888-742-7225 with your questions.