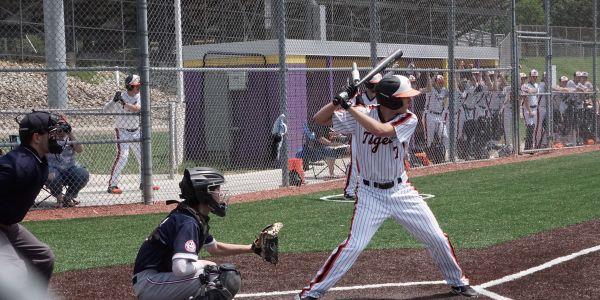 You may or may not be consciously aware of your fears.
Despite your level of awareness, your fears, if left unchecked, can significantly impact your performance.
Fears range from minor (worrying about striking out) to major (the yips or lost ability to throw accurately).
Here are some examples of fears that can interfere with your game:
Fear of losing your role on the team
Fear of criticism or talk behind your back
Fear of alienating your teammates
Fear of falling out of favor with your manager
Fear of being embarrassed or being jeered by fans
Fear of disappointing others
Fear of being seen as a player who chokes
Fear of making the last out of the game or striking out with runners on
Fear of making an error or throwing a wild pitch
Fear of making a mistake on the base path
Fear of being hit by a pitch
Fear of reinjury.
Fear can create high anxiety, rapid breathing, and muscle tension that throws off your mechanics. Imagine how difficult it would be to throw a strike if you were to tense your shoulders or hit a fastball with your forearms flexed.
Fear also interferes with your focus, confidence, and ability to track the ball. These factors combined PREVENT you from being on top of your game.
Not all fear leads to under performance.
Sometimes a little fear can help you focus or motivate you to train harder, hone your mechanics or improve your mental game.
Remember, fear becomes problematic when left unchecked. Therefore, you must understand the potential role of fear and its impact on your mental and physical game.
Once you recognize how fear affects your game, you can implement mental strategies to counter your fears.
In 2023, 12-year MLB veteran Jean Segura signed a two-year, $17 million deal with the Miami Marlins. Unfortunately, Segura hasn't produced like he has in past seasons.
Segura owns a .283 career batting average with over 1,500 hits. Yet, early in the 2023 MLB season, Segura had a .186 batting average and a league-low .445 on-base-plus-slugging percentage.
For Segura, the frustration has been building…
SEGURA: "This is one of the worst feelings I have felt in my career, to know I haven't been able to produce and to help the team, to be the kind of player I have always been at the Major League level. I just can't explain how terrible I feel and how bad it's been."
Segura has been facing his fears head-on and is motivated to work through his slump.
SEGURA: "I don't know what's going on. Mechanically, mentally, physically… it could be all those three things. We don't know. I don't really know what's going on. I need to figure it out soon because this is the big leagues. You're not here to go there and not produce and not help the team. You have to figure it out soon. At some point, somebody's going to come over and take your job."
Recognizing, facing, and countering your fears can unlock your athletic potential and increase your productivity on the field.
Start by thinking about potential fears that may be holding you back–using the list we provided.
Next, rationalize with your fear. For example, does worrying about losing a starting position help you perform well? No?
Ask yourself: What's the worst thing that can happen? Focus on what you want to happen on the field instead of worry about the worst scenario.
Just the act of identifying fears can help minimize your worry. Identify the specific fear and take it on head on.
---
Related Sports Psychology Articles
*Subscribe to The Sports Psychology Podcast on iTunes
*Subscribe to The Sports Psychology Podcast on Spotify
---
Get the Mental Edge – With Mental Toughness Coaching
Mental toughness coaching helps serious athletes like you uncover the beliefs and attitudes that keep you from performing to your potential. You'll learn mental game strategies to perform confidently in competition and how to overcome performance barriers.
You can improve your mental game with Mental Game Coaches, Dr. Patrick Cohn and Jaclyn Ellis, M.S. You can opt for one-on-one sessions with Dr. Cohn in Orlando, Florida, or you can stay where you are and get coaching from anywhere in the world via telephone, Skype, Zoom, or FaceTime.
One-on-one mental coaching is the fastest and most effective method to improve your mental game, boost your performance, and make lasting changes. We have a variety of mental coaching programs to choose from. Please call us at 888-742-7225 with your questions.