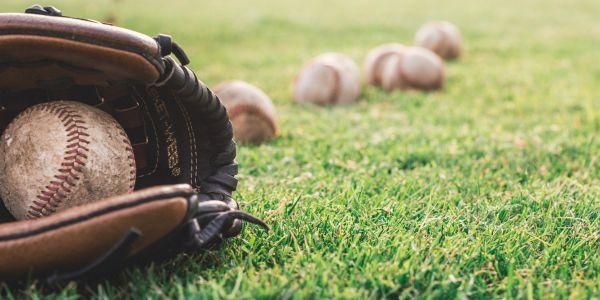 As a baseball or softball player, how would you describe your mindset before playing a game?
When you head into a competition, are you excited to compete, or do you fear making mistakes?
There are two types of mindsets for ball players:
Athletes who look to make good things happen  – These athletes have a positive mindset, set challenging goals, and strongly believe in their ability to accomplish those goals.
Athletes who try to avoid bad things from happening – These athletes have a counterproductive mindset. They strongly desire to be successful, but they fear failure. So instead of focusing on success, their main focus is to avoid mistakes.
From your mindset, flow your thoughts. Positive and negative thoughts become self-fulfilling prophecies. That is, what you expect very often comes true.
If you think you will throw a wild pitch, strike out with the bases loaded, make an error late in a game, or crumble under pressure, the chances are those thoughts will become a reality.
Furthermore, thoughts shape behavior. Instead of looking for your pitch to hit, you hope the pitcher walks you, and you fail to swing at pitches over the plate.
You will lose trust in your mechanics and second-guess your decisions on the field. Trying to avoid an outcome doesn't work because that mindset leads you to what you are trying to avoid.
Just as negative thinking becomes a self-fulfilling prophecy, so does positive thinking. When you send your mind positive messages, you increase the likelihood of achieving your desired results.
You look for opportunities to make positive plays. You are aggressive at the plate, challenge hitters when on the mound, and take calculated risks on the base paths.
A positive mentality leads to productive thoughts, positive actions, and successful outcomes.
Colorado Rockies rookie Brenton Doyle made his 2023 major league debut in April and hit four homers in 17 games. Doyle sees his mindset as his best ally on the field.
"With your mindset, there's a huge shift. You gain so much momentum and confidence. You go up there looking at the damage, and you know you can do damage because you've been swinging the bat well," Doyle said.
Changing your mindset from negative to positive takes a conscious effort and continuous grooming.
The process of transitioning from a negative to a positive mindset is a three-step process:
Recognize your mindset is working against you
Choose to change your mindset
Reshape your thoughts to confidence-enhancing statements
After practice is complete, you mindset is key before games. To grow confidence, you start by focusing on success instead of avoiding failure.
Start fact-checking your negative thoughts. Ask yourself, "Is it true that I always crumble under pressure?"
"Do I always strike out with the bases loaded?" "Do I usually mess up in this competitive situation?
Once you start challenging your thoughts, you can reshape the negative thoughts into more helpful ones.
---
Related Sports Psychology Articles
*Subscribe to The Sports Psychology Podcast on iTunes
*Subscribe to The Sports Psychology Podcast on Spotify
---
Get the Mental Edge – With Mental Toughness Coaching
Mental toughness coaching helps serious athletes like you uncover the beliefs and attitudes that keep you from performing to your potential. You'll learn mental game strategies to perform confidently in competition and how to overcome performance barriers.
You can improve your mental game with Mental Game Coaches, Dr. Patrick Cohn and Jaclyn Ellis, M.S. You can opt for one-on-one sessions with Dr. Cohn in Orlando, Florida, or you can stay where you are and get coaching from anywhere in the world via telephone, Skype, Zoom, or FaceTime.
One-on-one mental coaching is the fastest and most effective method to improve your mental game, boost your performance, and make lasting changes. We have a variety of mental coaching programs to choose from. Please call us at 888-742-7225 with your questions.