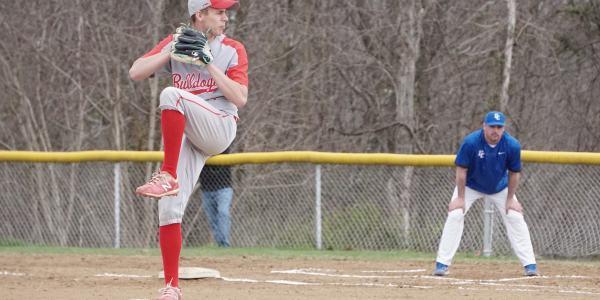 When you are losing in the latter innings of a game, do you usually fear that your team will lose?
Fear and expectations go hand in hand. When you fear you will lose, you will expect to lose.
Those expectations change how you play. When you are down, you will not battle to make a comeback. Instead of being in attack mode, you will play less aggressively or, even worse, give up.
Your game mentality affects your mental and physical response to every pitch.
A negative mindset puts you at a disadvantage. When in the field, you will fear making errors. Routine plays become more difficult.
You will experience heightened anxiety and become distracted by intrusive thoughts like, "I hope the ball is not hit to me. What if I make an error that drives in another run?"
These thought distractions interfere with your reaction to the ball, fielding the ball cleanly, and making accurate throws.
Similarly, a negative, fearful mindset interferes with having quality at-bats. You will experience difficulty focusing, seeing the pitch clearly, recognizing the pitch, and making quick decisions about whether or not to swing. All these factors hurt your production at the plate.
Just one player's mentality can affect the outcome of a game and hinder your team's chances of making a comeback.
When you expect to lose, losing becomes a foregone conclusion. Even worse, this mentality becomes an attitudinal habit, meaning you will expect to lose every time you are in a similar situation.
If you tweak your mentality, outcomes change, production increases, and you stay mentally engaged in the game.
Consider this just because you are losing doesn't mean you have lost. Just because you are playing an undefeated team does not mean that team is unbeatable. Since you cannot predict how a game unfolds, you always have the chance of a comeback.
When you focus on opportunity over potential outcomes, you rely on your abilities, strengths, skills, and mental toughness.
Rather than being distracted by negative thoughts, you battle every pitch. You no longer see the opposing team as invincible. Instead, you put trust in your team's mental toughness.
The University of Oklahoma softball team has the mentality that they are never out of a game. No matter the circumstances, the score, the team they are playing, or the weather conditions, they believe they will find a way to win.
Oklahoma has battled some tight games en route to the 2023 Women's College World Series finals. OU won an 8-7 victory over Clemson to win its Super Regional.
The Sooners scored three runs in the seventh inning to force extra innings, then homered in the ninth to secure the win. OU also needed nine innings to earn a 4-2 victory over Stanford University to advance to the WCWS finals.
Oklahoma junior Jayda Coleman stated the team's mentality is "that it's never over until it's over."
COLEMAN: "I won't forget that Clemson game and I probably won't ever forget that Stanford game. I think that just builds confidence in our team that. If we have another out or if we have another strike, we still have a chance. It doesn't matter what the score is."
Your mentality determines your responses. If you believe you have a chance, even if it is a slight chance, you will keep up the fight until the end.
The key to fighting until the last pitch is to focus on making the most of each pitch. This is a one-pitch-at-a-time approach.
How many runs the opposing team has and how many runs you need to take the lead are not as important as making the most of your opportunity to impact the game in the moment.
---
Related Sports Psychology Articles
*Subscribe to The Sports Psychology Podcast on iTunes
*Subscribe to The Sports Psychology Podcast on Spotify
---
Get the Mental Edge – With Mental Toughness Coaching
Mental toughness coaching helps serious athletes like you uncover the beliefs and attitudes that keep you from performing to your potential. You'll learn mental game strategies to perform confidently in competition and how to overcome performance barriers.
You can improve your mental game with Mental Game Coaches, Dr. Patrick Cohn and Jaclyn Ellis, M.S. You can opt for one-on-one sessions with Dr. Cohn in Orlando, Florida, or you can stay where you are and get coaching from anywhere in the world via telephone, Skype, Zoom, or FaceTime.
One-on-one mental coaching is the fastest and most effective method to improve your mental game, boost your performance, and make lasting changes. We have a variety of mental coaching programs to choose from. Please call us at 888-742-7225 with your questions.