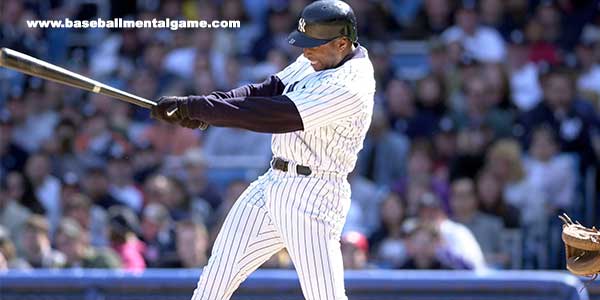 How to Have a Winning Mindset
Your back is against the wall. It's win or go home. What's your mindset? How do you respond?
This is not an easy situation to be in. If you haven't faced this scenario, you will at some time.
The difficulty lies in the fact that every pitch, every at-bat and every out seem to take on a heightened sense of importance.
Many players feel the pressure of failing or letting down teammates. Some teams even have a collective negative mindset such as, the other team is unbeatable. We will never climb out of this hole, especially since our opponents have dominated our team lately.
Competing against a top opponent is tough enough. Competing against the history of being on the losing end of head-to-head games against that team is even tougher.
When you think that you have little chance to win, you have little chance to win.
When you believe history is against you, confidence is crushed and it becomes difficult to concentrate. Playing your best ball becomes relatively impossible.
What if history was on your side? If the chance of winning is possible would you be more confident? Would you take the field with a positive mindset and feel motivated to turn the tide?
In truth, history proves you can win.
No matter the circumstances, some team, at some time, has overcome similar circumstances. If it was done once, it can be done again. So, why not you and your team?
If you can adopt a winning mindset heading into a game, you give yourself the best chance to perform at your peak. This mentality can give you the mental edge needed to set an example for another team in the future faced with similar circumstances.
This mindset was evident when the New York Yankees staved off elimination in the American League Championship Series against the Houston Astros.
The Yankees were trailing in the series 3-1 facing elimination. On the mound was pitcher James Paxton, who was unable to complete five innings in his post-season debut with the Yankees this year.
In his next playoff game and the first game against the Astros, Paxton only lasted three innings. Paxton was both confident and dominant giving up only one run, striking out nine hitters, leading the Yankees to a 4-1 victory and giving New York a fighting chance in the series.
PAXTON: "My goal was to go out there and give it everything I had for my team. I wasn't ready to go home yet."
Yankees manager and former player Aaron Boone saw history as an indication that the Yankees could win Game 5 and he told his team as much prior to taking the field.
BOONE: "Not just our sport, but all kinds of sports are littered with stories of comebacks. So we know we're certainly capable of that. We have a tough task against a great team and a great pitcher, and we'll look forward to going out and hopefully grabbing one and getting on a plane."
By using history to your advantage, you can overcome many obstacles and put yourself in a mindset to come back and succeed.
Using History to your Advantage:
Use stories or examples of athletes who have made inspiring comebacks. You can use examples from other sports too.
After reading these examples, spend 10 minutes visualizing performing well in the upcoming game. Immerse yourself in the feelings of your visualization such as feeling motivated, confident, determined and focused.
Remember, if it happened before, it can happen again.
---
Get The Mental Edge For Baseball and Softball Players!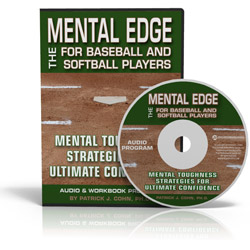 Do you (or your athletes) lack full confidence in your skills when you step on the field as if your game disappears at game time?
Do you lose composure easily after you make your first error of time game?
Do you feel embarrassed after striking out and carry this with you for longer than one inning?
If you answered yes to any of these questions, check out The Mental Edge For Baseball And Softball Players!
Boost your (or your athletes mental) toughness! Learn 8 mental toughness lessons to help ball players improve confidence, focus and composure.
The Mental Edge For Baseball And Softball Players: Mental Toughness Strategies For Ultimate Confidence
Download your copy TODAY and start boosting your mental toughness!

What are baseball mental game customers saying?
"Dr. Cohn, I've been tearing it up lately!!! Every single thing you taught me works perfectly in every situation I've been in. I've been so into every game and focusing on the process and not the outcomes and everything falls right into place . In the playoffs I'm 5-7 with 2 run home runs and 5 RBIs. I feel great at the plate and focusing is a breeze now. I just wanted to thank you for everything and keep you posted with how everything was going."
~Jalen Phillips, College Baseball Player
"With your help, I have been able to deal with stress and pressure of the game of baseball more efficiently. I have learned to help me keep my focus and disregard negative thoughts and energies. This process focus will keep me from getting my head in the way of my performance, from working against myself. Thanks for your help. I look forward to speaking with you again."
~Keith Donnell, college baseball player
"Thank you very much for taking the time to speak with our team. It was greatly appreciated and really helped a lot. I found myself implementing your teachings in our first practice right after you left. I really enjoyed the way you implemented already known ideas, but gave us a different way of viewing it. Thank you."
~Amber Prosser, Clark College Softball
---
Boost Your Self-Confidence And Focus With Expert Mental Game Coaching!
Master mental game coach Dr. Patrick Cohn can help you overcome your mental game issues with personal coaching.
You can work with Dr. Patrick Cohn himself in Orlando, Florida or via Skype, FaceTime, or telephone. Call us toll free at 888-742-7225 or contact us for more information about the different coaching programs we offer!
What are our mental coaching students saying?
"As a college softball coach I experience great pleasure in helping youth league coaches develop their young players. As reversal of that process, I, as the student, look to experts like yourself to give me the "mechanics" of sports psychology so that I may better impart my knowledge to the players and coaches. Your contribution spreads like wildfire and helps hundreds of youngsters as well as us "oldies." Thanks for your contribution–it means a lot."
~Tom Moore, College Softball Coach
"A quick note to let you know how effective your programs worked for my son who is 17 and plays varsity baseball in VA. In late 2009, I ordered the Relaxed Athlete program for my son because I saw he was pressing too hard at the plate and had disappointing results for the 2009 season. Thanks to your programs, my son now has a completely new approach to the game of baseball (and school) and it's more fun for him now. He made all-district player at his position and hit .443 this season. A complete 180 degree turn around from last year."
~Mark M., sports parent
"Dr. Cohn has put together a program that has enabled myself and our players to approach the mental game in a systematic way that is easy to use and apply. Our awareness level has greatly increased."
~Marty Hunter, Head Baseball Coach George Fox University
Disclaimer
*Testimonials found on this site are examples of what we have done for other clients, and what some of our clients have said about us. However, we cannot guarantee the results in any case. Your results may vary and every situation is different. No compensation was provided for these testimonials.