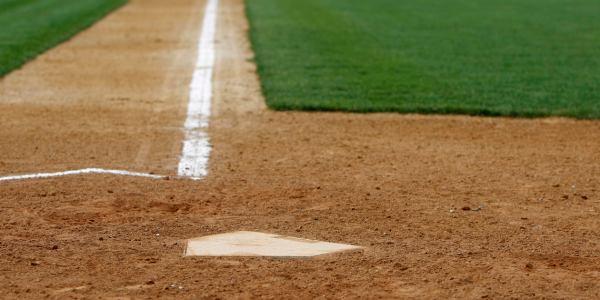 How do you respond when your team loses its most valuable player?
Most baseball and softball teams rely heavily on their best players. Some starters and role-players often feel less pressure, especially in the latter innings, because they believe the "big guns' will successfully perform in the clutch.
This may be an effective game plan when your team is fully healthy, but what happens when your team is not at full strength?
From our Softball and Baseball Mental Toughness Survey, we received the following question from a coach:
"How can I help my team stay focused, composed, and mentally tough when starters are injured or will miss significant time during the season? I know our team is talented and can overcome almost any adversity during a game if we believe in ourselves and each other."
When players depend on their teammates to win games, they will feel:
Unbearable pressure to produce, especially when the game is on the line.
Overwhelmed during important, rival, or playoff games.
Inadequate and lack the necessary confidence to pick up the slack.
Unprepared mentally and fearful that they will mess up when your team needs them most.
When your top players are injured or will miss a significant number of games, the team must be mentally prepared to pick up the slack.
Successful baseball and softball teams are mentally prepared and have contingency plans for unfortunate circumstances.
To deal with injuries to key players, successful teams:
Spread the responsibility – No one player looks to be a hero. Each player trusts and has confidence in their teammates.
Have a next-player-up mentality – On successful teams, players have a role and a focus for each game but also are versatile and mentally flexible.
Prepare ahead of time – Elite teams mentally and physically prepare for the many adverse circumstances that may arise during the season. Since each athlete is prepared, they feel confident when called upon.
Maintain a positive, competitive mindset – Players are mentally tough and focus on team goals rather than fixating on adverse circumstances.
Missing key players may hurt a team's overall production, but when players have confidence in themselves and their teammates, they will find ways to win.
Early in the 2023 MLB season, New York Yankees outfielder Aaron Judge crashed into the right-field wall to make a spectacular grab but injured himself in the process.
Complicating matters, the Yankees were uncertain when Judge would return to the lineup. Judge was the MLB MVP in 2022 and was batting .291 with 19 home runs and 40 RBIs at the time of the injury.
Yankees infielder Isiah Kiner-Falefa highlighted the team's mentality in dealing with Judge's injury.
KINER-FALEFA: "We've got to find different ways to win. We miss our captain [Aaron Judge]. But at the same time, we have to deal with the blow. We definitely miss him. But at the same time, we believe in ourselves."
Successful teams have a "TEAM" mindset. No one player is more important than the whole. They understand that, during a long season, they will face ups and downs. Since these teams are "ready for anything," successful teams are confident they can find ways to win despite unfortunate circumstances.
Create a team-building exercise where players write down potential adverse circumstances the team may face during the season.
Have the team discuss how to overcome those adverse situations and perform successfully.
Remember that preparation is the formula for success.
---
Related Sports Psychology Articles
*Subscribe to The Sports Psychology Podcast on iTunes
*Subscribe to The Sports Psychology Podcast on Spotify
---
Get the Mental Edge – With Mental Toughness Coaching
Mental toughness coaching helps serious athletes like you uncover the beliefs and attitudes that keep you from performing to your potential. You'll learn mental game strategies to perform confidently in competition and how to overcome performance barriers.
You can improve your mental game with Mental Game Coaches, Dr. Patrick Cohn and Jaclyn Ellis, M.S. You can opt for one-on-one sessions with Dr. Cohn in Orlando, Florida, or you can stay where you are and get coaching from anywhere in the world via telephone, Skype, Zoom, or FaceTime.
One-on-one mental coaching is the fastest and most effective method to improve your mental game, boost your performance, and make lasting changes. We have a variety of mental coaching programs to choose from. Please call us at 888-742-7225 with your questions.