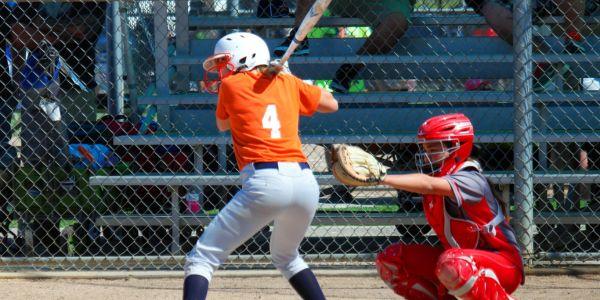 How do you process a bad game?
Many players either complain, sulk or try not to think about their performance.
In order to improve or avoid future mistakes, you need to review your preparation, mentality, and physical performance objectively.
Most athletes over-emphasize their mistakes after a game, beat themselves up for losses, and ignore small successes. This negative approach leaves athletes feeling less confident, lowers motivation, and provides hardly any insight for improving future performances.
Take, for example, a starting pitcher. In his last game, he gave up five walks in three innings before being taken out of the game. After the game, he beat himself up over his lack of control…
He begins to think, "I'm not a good pitcher. I can't throw for strikes." Maybe his release point was slightly off, which can be easily adjusted for his next start.
In addition, he fails to notice successes. For example, perhaps his curveball that he worked on during the offseason was practically unhittable.
If you ignore objectively assessing your performance, you will have no specific plan for improvement. Your confidence will become shaky, and you will expect poor performances to continue.
Objectively processing your performance has several benefits:
Helps you maintain your confidence by pointing out what you did well, such as "My curveball had a great break and confused hitters."
Helps identify the reason for your performance being off, "I released the ball late, causing pitches to be low and out of the strike zone."
Provides a focal point to work on in practice, "Today's practice, I will work on slightly adjusting when I release the ball."
Improves motivation since you know exactly what to do, how to work on the change, and that you are capable of making the adjustment. When you feel in control of your situation, you feel motivated to work and improve future performances.
In an early-season game during the 2023 MLB season, the Cleveland Guardians jumped out to a 3-0 lead over the New York Yankees. Cleveland gave up four unanswered runs for a frustrating 4-3 loss.
In the ninth inning, Cleveland shortstop Amed Rosario made a throwing error that skipped past Cleveland first baseman Josh Bell leading to the game-winning run.
After the game, Bell reviewed the play and felt he could have prevented the runner from advancing to second if he had come off the base and kept the ball in front of him.
BELL: "Maybe if I come off and block it, but it's just a tough angle, and I went for it. I wish it had caught just a little bit more leather so it stays in front, at least. But I made my decision to go after the ball, and it just didn't work out in our favor."
After the game, Bell assessed the play objectively and identified what he could have done differently without blaming himself for the loss.
Objective evaluation of your performance is the key to maintaining your confidence and motivation.
After each game, answer the following questions as objectively as possible:
What did I do well?
What can I work to improve in practice?
How will I improve my mental approach in the next game?
A quick assessment of your performance is all you need to provide you with productive feedback.