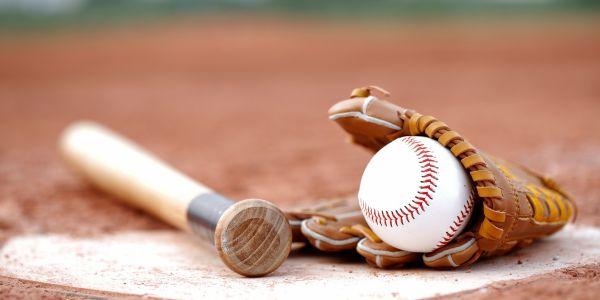 Have you ever had an unproductive inning that spiraled your performance downward?
For many players, interrupting the downward performance spiral and reversing the pattern is an unnerving challenge.
In our Softball and Baseball Mental Toughness Survey, a player sent us the following questions:
"How can I overcome mistakes in a game, stay focused while pitching, not give up and stay positive? How can I stay in the game mentally when I have trouble getting hitters out?"
Welcome to the world of sports. All players have bad innings or games, but they often make situations worse by how they mentally respond.
For example, you are having trouble with your control early in a game. Instead of relying on the pitches that are working, you take a little velocity off your fastball and locate the pitch right over the middle of the plate.
After giving up three consecutive singles, your thoughts go into overdrive,
'I can't get anyone out. What if I give up a grand slam? I will probably be pulled from the game. My ERA is going to balloon."
In a short amount of time, you catastrophize about the situation and expect the worst. At that moment, your body clamps down. You become anxious, and your fears become a reality.
If you don't get a handle on the situation, your performance will spiral downward and may even affect future games.
The key to disrupting the downturn in performance is to stop it before it starts. You can prevent the downward spiral by:
Giving yourself a break after giving up a few hits or runs. Don't be so hard on yourself.
Pumping the brakes to settle your emotions. Take a deep breath and step off the mound briefly before the next hitter.
Resetting your focus on the next pitch. Focus on what pitch you are about to throw.
When you reassess your situation, you can refocus your attention and regain control on the mound.
In an 8-4 Phillies loss to the Miami Marlins, Aaron Nola was pulled from the game in the fifth inning after throwing only 68 pitches. After his first three starts in the 2023 MLB season, Nola had a 7.04 ERA. However, he's been in this situation before.
Nola understands the importance of regaining control before performance spirals downward.
NOLA: "I didn't make the pitches when I needed to with two strikes. I felt like I was one pitch away. Just kept kind of missing a little bit. They kept getting hits. It spiraled."
Interrupting performance downturns are within your control, but you must be the master of your mind rather than allow circumstances to cloud your thoughts and judgment.
Try this 4-step process to maintain your poise:
Be aware when you get negative and criticize yourself.
Take a pause to settle your emotions and regain your composure.
Give yourself a pep talk: "I'm one pitch away from getting on track."
Refocus on the next pitch as if it's the first of the game.
---
Related Sports Psychology Articles
*Subscribe to The Sports Psychology Podcast on iTunes
*Subscribe to The Sports Psychology Podcast on Spotify
---
Get the Mental Edge – With Mental Toughness Coaching
Mental toughness coaching helps serious athletes like you uncover the beliefs and attitudes that keep you from performing to your potential. You'll learn mental game strategies to perform confidently in competition and how to overcome performance barriers.
You can improve your mental game with Mental Game Coaches, Dr. Patrick Cohn and Jaclyn Ellis, M.S. You can opt for one-on-one sessions with Dr. Cohn in Orlando, Florida, or you can stay where you are and get coaching from anywhere in the world via telephone, Skype, Zoom, or FaceTime.
One-on-one mental coaching is the fastest and most effective method to improve your mental game, boost your performance, and make lasting changes. We have a variety of mental coaching programs to choose from. Please call us at 888-742-7225 with your questions.