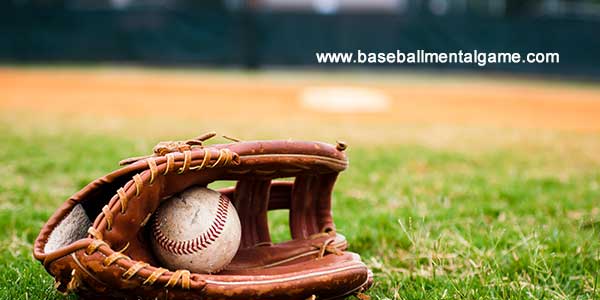 Don't Give Up on This Season's Goals
Did you set meaningful goals for this baseball or softball season?
Goals are targets that provide you a sense of purpose and direction.
Goal setting is an effective strategy to keep you focused, motivated and energized to achieve a personal objective while overcoming obstacles along the way…The key phrase is 'overcoming obstacles'.
Obstacles can be big or small, physical or mental, probable or unexpected.
The coronavirus is a big, unexpected obstacle that has challenged ball players mentally and physically. When you are faced with an extended time away from the field, it may feel like your goals are in jeopardy.
For example, how can you accomplish your goal of raising your batting average 10-plus percentage points if you cannot take extra batting practice with your hitting coach to adjust your swing mechanics?
Or how can you reach your goal of making your high school team when the season was cancelled before it even started?
Or how can you improve your accuracy as a pitcher if you have no catcher?
The obstacles are obvious in the previous examples. The coronavirus is something no ball player could have predicted.
Other obstacles exist that can also knock you off the path to your goals such as getting injured or being benched. These obstacles can leave you feeling anxious, frustrated, discouraged, demoralized and disappointed.
When you experience an obstacle, you may feel like you failed or that your goal is no longer attainable. You feel all your hopes and hard work went down the drain and think, "I will never accomplish my goal."
You want to understand that goal setting is always in flux depending on your current performance and situation.
Instead of completely giving up on your goals, you should adjust your goals to meet the demands of your current circumstances. When you adjust your goals, you feel you still have something to work towards. When you adjust your goals, you will still feel your actions, practice and hard work matter.
Let's revisit the example… The goal of improving your batting average 10-plus points can be applied towards summer or fall ball. You can stay focused on achieving this goal by hitting off the tee or visualizing successful at-bats.
The goal of making your high school team may not happen this year but you can still work towards making the team next year.
You may not be able to accomplish the goal of improving your in-game accuracy from the mound but you can work towards that goal by trying to hit a target in your backyard.
The disruptions caused by a global pandemic or some other obstacles are merely bumps in the road. Achieving your goal is a matter of creative adjustment.
Adjust Goals When the Season is Disrupted
Goals should always be in flux and adjustable. You change goals based on your current performance, or in today's world, the current circumstances.
During these challenging circumstances, what adjustments can you make to stay focused and on track to accomplish your goals this summer or fall?
The answer to this question will give you a sense of purpose and keep you energized despite any obstacles.
---
Get The Mental Edge For Baseball and Softball Players!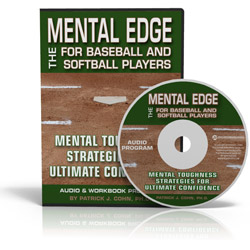 Do you (or your athletes) lack full confidence in your skills when you step on the field as if your game disappears at game time?
Do you lose composure easily after you make your first error of time game?
Do you feel embarrassed after striking out and carry this with you for longer than one inning?
If you answered yes to any of these questions, check out The Mental Edge For Baseball And Softball Players!
Boost your (or your athletes mental) toughness! Learn 8 mental toughness lessons to help ball players improve confidence, focus and composure.
The Mental Edge For Baseball And Softball Players: Mental Toughness Strategies For Ultimate Confidence
Download your copy TODAY and start boosting your mental toughness!

What are baseball mental game customers saying?
"Dr. Cohn, I've been tearing it up lately!!! Every single thing you taught me works perfectly in every situation I've been in. I've been so into every game and focusing on the process and not the outcomes and everything falls right into place . In the playoffs I'm 5-7 with 2 run home runs and 5 RBIs. I feel great at the plate and focusing is a breeze now. I just wanted to thank you for everything and keep you posted with how everything was going."
~Jalen Phillips, College Baseball Player
"With your help, I have been able to deal with stress and pressure of the game of baseball more efficiently. I have learned to help me keep my focus and disregard negative thoughts and energies. This process focus will keep me from getting my head in the way of my performance, from working against myself. Thanks for your help. I look forward to speaking with you again."
~Keith Donnell, college baseball player
"Thank you very much for taking the time to speak with our team. It was greatly appreciated and really helped a lot. I found myself implementing your teachings in our first practice right after you left. I really enjoyed the way you implemented already known ideas, but gave us a different way of viewing it. Thank you."
~Amber Prosser, Clark College Softball
---
Boost Your Self-Confidence And Focus With Expert Mental Game Coaching!
Master mental game coach Dr. Patrick Cohn can help you overcome your mental game issues with personal coaching.
You can work with Dr. Patrick Cohn himself in Orlando, Florida or via Skype, FaceTime, or telephone. Call us toll free at 888-742-7225 or contact us for more information about the different coaching programs we offer!
What are our mental coaching students saying?
"As a college softball coach I experience great pleasure in helping youth league coaches develop their young players. As reversal of that process, I, as the student, look to experts like yourself to give me the "mechanics" of sports psychology so that I may better impart my knowledge to the players and coaches. Your contribution spreads like wildfire and helps hundreds of youngsters as well as us "oldies." Thanks for your contribution–it means a lot."
~Tom Moore, College Softball Coach
"A quick note to let you know how effective your programs worked for my son who is 17 and plays varsity baseball in VA. In late 2009, I ordered the Relaxed Athlete program for my son because I saw he was pressing too hard at the plate and had disappointing results for the 2009 season. Thanks to your programs, my son now has a completely new approach to the game of baseball (and school) and it's more fun for him now. He made all-district player at his position and hit .443 this season. A complete 180 degree turn around from last year."
~Mark M., sports parent
"Dr. Cohn has put together a program that has enabled myself and our players to approach the mental game in a systematic way that is easy to use and apply. Our awareness level has greatly increased."
~Marty Hunter, Head Baseball Coach George Fox University
Disclaimer
*Testimonials found on this site are examples of what we have done for other clients, and what some of our clients have said about us. However, we cannot guarantee the results in any case. Your results may vary and every situation is different. No compensation was provided for these testimonials.