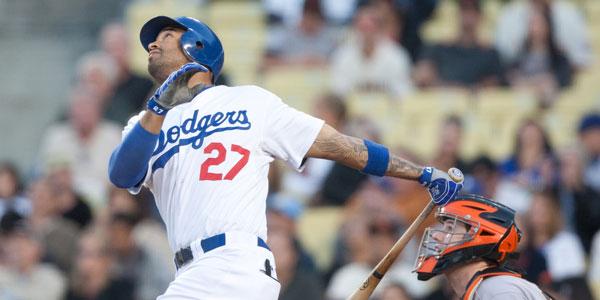 Bouncing back from an early deficit during crucial games demands thought and emotional control.
How do you respond when your team is trailing early during a game? Do you become demoralized, or do you stay composed and mentally sharp?
Imagine you have an important upcoming game. In fact, this game is pivotal and can determine if you make or miss the playoffs. You and your team have worked hard and prepared for this game like never before.
The team you are playing is a powerhouse, but you are confident in your chances of victory. You know you must jump out to an early lead to set the tone for the game.
Your best pitcher is on the mound, and your team is on a winning streak. Unexpectedly, your star pitcher serves up a homerun on the game's first pitch.
How do you react? What do you say to yourself? You can feel dejected and deflated. These feelings will lead to more first-inning mistakes, errors, and runs.
Or you can choose to respond positively. You can feel motivated and energized to fight back. These feelings will help you bear down and improve your focus.
Bouncing back from an early deficit during crucial games demands thought and emotional control.
Late in the 2022 MLB season, the Atlanta Braves won the first game of a critical three-game series against the New York Mets…
The Mets jumped out to a one-run lead in the first inning. The Braves responded with back-to-back homers in the second inning and never relinquished the lead.
The victory moved the Braves into a tie with the Mets for the NL East with five games remaining in the regular season.
Braves shortstop Dansby Swanson who homered in the sixth inning, commented on Atlanta's ability to maintain a steadfast focus and quickly respond by scoring two runs in the bottom half of the inning.
SWANSON: "When another team scores, you want to be able to respond quickly, and to be able to do it in that quick of an instant was huge and for it to be back-to-back homers like that was definitely a tone-setter for us as a team. It provided a little energy and spark and got the crowd involved. When you do that, good things are bound to happen."
Successful teams manage their thoughts and emotions. Instead of blaming teammates, they pick each other up. Rather than saying, "Here we go again," they think, "Let's go!"
Successful teams do not feel overwhelmed or stressed during meaningful games
they maintain high confidence and a positive attitude.
Successful teams manage stress by not overemphasizing the meaningfulness of the game.
They know they can choose how they react and that their reactions influence the next pitch or inning.
You want to learn how to respond with composure when you fall behind early in an important game.
However, understand that you don't have to allow your emotions to dictate your performance can serve you well. You can take charge of your emotions and your game by choosing how your respond.
You always have a choice about how to react to game situations. How you react determines how you perform the rest of the game.
---
Related Sports Psychology Articles
*Subscribe to The Sports Psychology Podcast on iTunes
*Subscribe to The Sports Psychology Podcast on Spotify
---
Get the Mental Edge – With Mental Toughness Coaching
Mental toughness coaching helps serious athletes like you uncover the beliefs and attitudes that keep you from performing to your potential. You'll learn mental game strategies to perform confidently in competition and how to overcome performance barriers.
You can improve your mental game with Mental Game Coaches, Dr. Patrick Cohn and Jaclyn Ellis, M.S. You can opt for one-on-one sessions with Dr. Cohn in Orlando, Florida, or you can stay where you are and get coaching from anywhere in the world via telephone, Skype, Zoom, or FaceTime.
One-on-one mental coaching is the fastest and most effective method to improve your mental game, boost your performance, and make lasting changes. We have a variety of mental coaching programs to choose from. Please call us at 888-742-7225 with your questions.