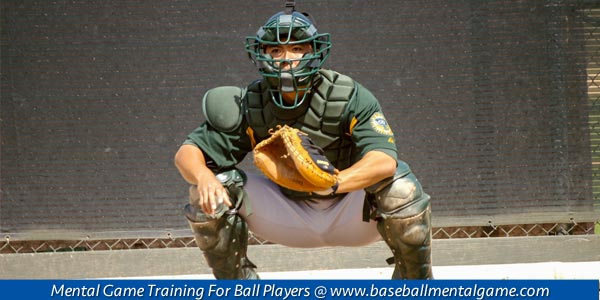 Breaking Through a Slump in Baseball
Have you ever been in a hitting slump and felt like you would never break through? Perhaps you started questioning your ability or were pressing at the plate.
The factor that influences slumps the most is your thoughts. How you define "slump" or your thoughts about a slump significantly impacts future performances.
Do you view a slump as going hit less for a couple of games?
If you are hitting just under your batting average, do you tell yourself you are in a slump?
Do you tell yourself you are in a slump if you are hit less in three games but walked four times and advanced base runners?
When you are making solid contact but still are not getting on base often, do you consider yourself slumping?
When you allow slump thoughts to take hold in your mind, you work against yourself. You become preoccupied with your lack of production in the previous games. You start thinking, "I need to get back on track. I have to get a hit."
You become more impatient in the batter's box and press at the plate. You over swing in an attempt to crush the ball.
You become more focused on the outcome (getting a hit) than the process or making contact. Confidence dwindles, and the slump continues.
When you send yourself different messages, you will be more equipped to work your way out of a slump, for example:
–"Even though I was 3-for-15 the last three games, it doesn't mean I won't get a hit this game."
–"I'm still making great contact. The hits will come."
–"Stay patient. Wait for my pitch."
Self-talk plays a critical role in performance.
Early in the 2022 MLB season, the Baltimore Orioles struggled at the plate. The Orioles had only six hits out of 70, with runners in scoring position. In a game against the New York Yankees, the Orioles left 15 runners on base and were 1-for-15 with runners in scoring position.
However, with a full count and the bases loaded, Baltimore Oriole infielder Ramón Urías focused on being patient at the plate. Despite the team's lack of production, Urias drew a game-winning walk for a 2-1, 11-inning win over the Yankees.
In the post-game interview, Baltimore manager Brandon Hyde discussed how the team has been battling despite their lack of production.
HYDE: "I think you see a bunch of guys pressing, but we're being competitive, and we're not giving away at-bats. I think we're trying to do a little too much at times… I think our at-bats are improving. They're going to continue to improve."
After the game, Urías commented on his patient approach at the plate:
URIAS: "I just tried to stay calm. I wasn't having a great night at the plate. I just tried to keep it simple, look for something in the middle of the plate, and, thank God, things went my way."
When you focus on what to do rather than what has happened or what might happen, you will maintain your composure and a higher degree of confidence in the batter's box.
When you have a dip in production, your self-talk will either be your best friend or worst enemy.
How to Remain Patient While in a Slump
The messages you feed yourself have a powerful impact on performance…
Thinking about not striking out again or "I must get a hit" only serves to sabotage your game.
You can direct your self-talk by crafting messages such as, "Stay patient," "Focus on this pitch," or "Wait for my pitch."
Related Sports Psychology Articles
*Subscribe to The Sports Psychology Podcast on iTunes
*Subscribe to The Sports Psychology Podcast on Spotify
---
Get the Mental Edge – With Mental Toughness Coaching
Mental toughness coaching helps serious athletes like you to uncover the beliefs and attitudes that keep you from performing to your potential. You'll learn mental game strategies to perform confidently in competition and how to overcome performance barriers.
You can improve your mental game with Mental Game Coaches, Dr. Patrick Cohn and Jaclyn Ellis, M.S. You can opt for one-on-one sessions with Dr. Cohn in Orlando, Florida, or you can stay where you are and get coaching from anywhere in the world via telephone, Skype, or video-conferencing.
All sports psychology coaching programs include:
One-on-one mental coaching is the fastest and most effective method to improve your mental game, boost your performance, and make lasting changes. We have a variety of mental coaching programs to choose from. Please call us at 888-742-7225 with your questions.