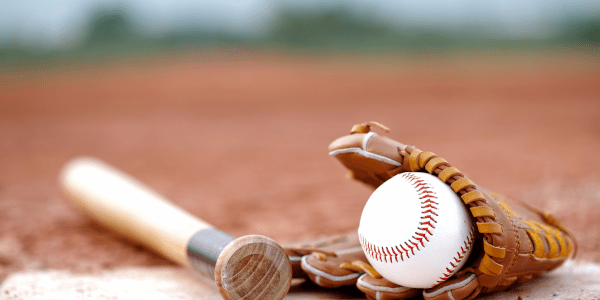 What's the difference between patience and persistence?
Patience implies waiting for something to happen, while persistence is the ability to make something happen.
Since results never happen overnight, patience is necessary. If you want to raise your batting average by 25 points, of course, you need to be patient while working to improve your mechanics, bat speed, reaction time, and power output.
However, persisting is an action that helps you face and overcome adversity.
Persistence keeps you working on your game despite inconsistent results.
For example, you may have games where everything clicks in the batter's box.
You are making solid contact and driving the ball to all fields. Then you follow up that performance with a game where you feel uneasy at the plate. Your mechanics feel forced, and you are late with your swing.
Persistence is staying committed to the process and going to practice with the intent of applying the lessons you learned from the previous game.
After 706 minor league games, Weston Wilson made his MLB debut with the Philadelphia Phillies during the middle of the 2023 season. In his first major league at-bat, Wilson hit a homerun. Wilson finished the game 1-for-1 with three runs scored, one homerun, two walks, and one stolen base.
Wilson, drafted in the 17th round by the Milwaukee Brewers in 2016, persisted through seven minor league seasons, inconsistent play, the MLB canceling the 2020 minor league season due to widespread Covid and taking odd jobs to make ends meet.
WILSON: "Honestly, [the canceled 2020 season] was an interesting year because I worked my butt off to kind of do some things with my swing. Made some adjustments. Worked really hard on that but also had a chance to travel and do some things I maybe wouldn't get to during the baseball season. It just gave me a different perspective on things and a chance to really appreciate the game. It was a time of rest but also getting after it at the same time."
Despite the odds, Wilson's persistence and refusal to quit paid off.
WILSON: "I had a couple hiccups along the way where I thought I might get an opportunity back with Milwaukee. Things didn't fall my way. But I couldn't be happier than to be here now in the big leagues with the Phillies. I never thought about quitting, even though it's been a tough journey for sure."
You will never have a season where everything goes according to plan. You need skills that build mental toughness and keep you focusing and pursuing your athletic goals.
Persistence is a mental skill that can turn your production, performance, season, or career around. When you are persistent, obstacles become challenges, and difficulties become feedback.
How to Build the Mental Skill of Persistence
You build persistence in three ways:
Set small achievable goals. Accomplishing small goals helps you see the rewards of your work.
Remind yourself of your 'why.' Why are your goals important to you?
Focus on the process, not the outcome. Remind yourself that you accomplish your athletic goals through a multitude of steps and adjustments while pursuing success.
---
Related Sports Psychology Articles
*Subscribe to The Sports Psychology Podcast on iTunes
*Subscribe to The Sports Psychology Podcast on Spotify
---
Get the Mental Edge – With Mental Toughness Coaching
Mental toughness coaching helps serious athletes like you uncover the beliefs and attitudes that keep you from performing to your potential. You'll learn mental game strategies to perform confidently in competition and how to overcome performance barriers.
You can improve your mental game with Mental Game Coaches, Dr. Patrick Cohn and Jaclyn Ellis, M.S. You can opt for one-on-one sessions with Dr. Cohn in Orlando, Florida, or you can stay where you are and get coaching from anywhere in the world via telephone, Skype, Zoom, or FaceTime.
One-on-one mental coaching is the fastest and most effective method to improve your mental game, boost your performance, and make lasting changes. We have a variety of mental coaching programs to choose from. Please call us at 888-742-7225 with your questions.