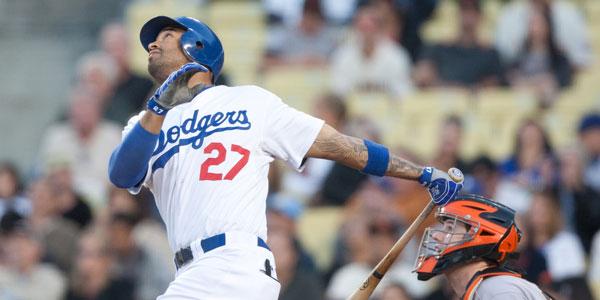 Work Smarter for Peak Performance
What is the difference between dedication and obsession? Some players believe the adage "eat, sleep, compete" is the only method to reach their potential.
These players compulsively think about their performance: "What did I do wrong yesterday?" "What am I going to do extra today to get even better?" "Did I do enough work today to be better for tomorrow?" "What if I didn't put in enough work?"
The recipe seems like a great method for progress, but that is not always the case. Many times, the obsession over performance and improvement leads to overworking and burnout.
In our Softball and Baseball Mental Toughness Survey, we received the following question:
"I work so hard on my game. I take extra fielding practice. I hit in the batting cages several times a week. I go to the gym every day. All the extra effort helps at the beginning of the season, but I dramatically fall off by the end of the season. What am I doing wrong, or what more can I do?"
This situation is frustrating. You are obsessive about your preparation. You are constantly pushing harder and harder. You feel you put in more time than most players.
You try doing everything possible to play at your peak, but the results don't seem to reflect your efforts. After a few bad games, you double down on your efforts. You put in more hours in the batting cages.
You break down your game further. You seek more and more expert advice. You feel you should be producing at the plate more, but you can't find your groove. You feel mentally tired and just aren't enjoying the game.
Putting in more and more work only improves performance up to a point. Eventually, you will see a significant drop-off. In other words, more work won't always yield more production.
However, excessive work often leads to athletic burnout. Burnout is an over training condition where you feel mentally and physically tired, and performance declines.
Burnout can result in a lack of joy, increased frustration, decreased motivation, nagging injuries, and frequent illness.
Texas Rangers' second baseman Nick Solak is consumed by taking his game higher.
Despite his excessive efforts, Solak's batting average dropped to .225, and he was optioned to Triple-A. Solak's MLB manager Chris Woodward gives credit to Solak's work ethic and believes Solak can be obsessive.
WOODWARD: "I think [being optioned to the minors] was probably the biggest message; you got to find joy in this game. You got to find peace in every day that you work. You're always trying to find a way up to get to where you want. It's sometimes the numbers, the analytics, and this and that, and it distracts you from finding true joy about competing out there."
After returning to the majors, Solak has changed his mindset. Solak realized that being obsessive led to feeling more pressure and burnout. Solak shifted his mindset to finding joy playing baseball.
As a result, Solak felt less pressure and improved his performance at the plate.
SOLAK: "Just the ability to go out and have fun. [I learned] not to put too much pressure on myself whether things are going really good or things are going really bad, which I kind of experienced some of both this year. Mentally, I learned a lot from some of the successes and from some of the struggles this year. I think that was important for me as a person and as a player moving forward."
Obsession does not lead to peak performance. Peak performance is the result of working smarter, not harder and having fun in your sport.
Preventing Burnout
Remind yourself that less is more. When you are in practice, put in focused effort. When you leave the field, leave the game behind.
More hours doesn't equal more improvement. Strive to work smarter in practice with focus, intensity, and daily goals.
---
Related Sports Psychology Articles
*Subscribe to The Sports Psychology Podcast on iTunes
*Subscribe to The Sports Psychology Podcast on Spotify
---
Get the Mental Edge – With Mental Toughness Coaching
Mental toughness coaching helps serious athletes like you to uncover the beliefs and attitudes that keep you from performing to your potential. You'll learn mental game strategies to perform confidently in competition and how to overcome performance barriers.
You can improve your mental game with Mental Game Coaches, Dr. Patrick Cohn and Jaclyn Ellis, M.S. You can opt for one-on-one sessions with Dr. Cohn in Orlando, Florida, or you can stay where you are and get coaching from anywhere in the world via telephone, Skype, or video-conferencing.
All sports psychology coaching programs include:
One-on-one mental coaching is the fastest and most effective method to improve your mental game, boost your performance, and make lasting changes. We have a variety of mental coaching programs to choose from. Please call us at 888-742-7225 with your questions.